Peculiar Places
A Queer Crip History of White Rural Nonconformity
The queer recluse, the shambling farmer, the clannish hill folk ― white rural populations have long disturbed the American imagination, alternately revered as moral, healthy, and hardworking, and feared as antisocial or socially uncouth. In Peculiar Places, Ryan Lee Cartwright examines the deep archive of these contrary formations, mapping racialized queer and disability histories of white social nonconformity across the rural twentieth-century United States.
Sensationalized accounts of white rural communities' aberrant sexualities, racial intermingling, gender transgressions, and anomalous bodies and minds, which proliferated from the turn of the century, created a national view of the perversity of white rural poverty for the American public. Cartwright contends that these accounts, extracted and estranged from their own ambivalent forum of community gossip, must be read in kind: through a racialized, materialist queercrip optic of the deeply familiar and mundane.
Taking in popular science, documentary photography, news media, documentaries, and horror films, Peculiar Places orients itself at the intersections of disability studies, queer studies, and gender studies to illuminate a racialized landscape both profoundly ordinary and familiar.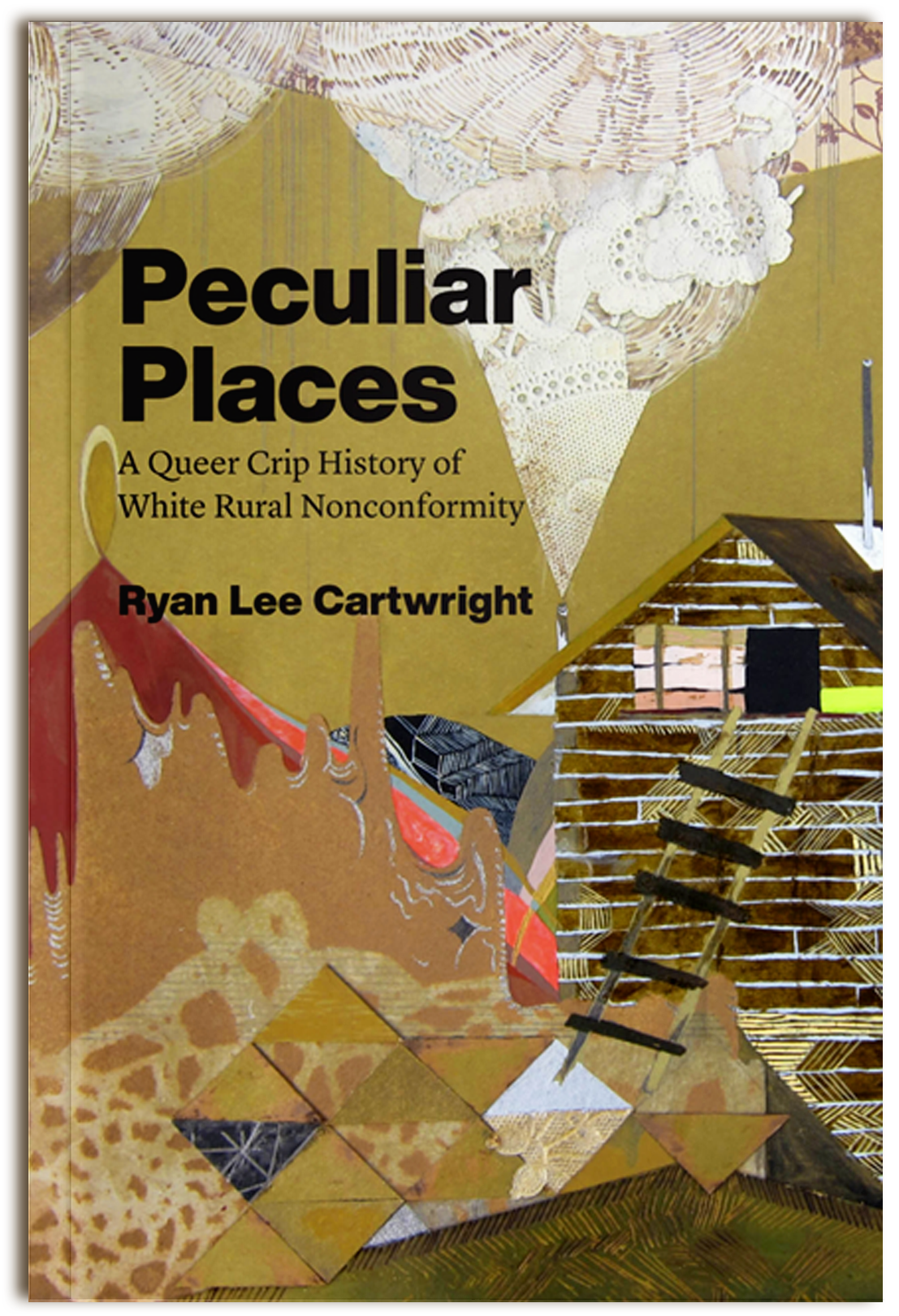 Peculiar Places
is a
highly original interdisciplinary historical analysis
that examines sexual nonconformity, disability, and poverty as layers of transgression at the margins of rural communities. This monograph is
an inventive model of working at the intersections of historical analysis, queer theory, and disability studies
.
John Boswell Prize Committee,
American Historical Association
Cartwright reveals the complex ways 'poor rural white folks living on the margins' were defined, pathologized, surveilled, and . . . the way these same people often relied on racial hierarchies and settler claims to indigenous land.
Peculiar Places
offers a way of doing disability studies that can simultaneously recognize queercrip practices of interdependence and violence
.
Alison Kafer,
University of Texas at Austin
In its
bold theoretical interventions, innovative historical analysis, and stunning argumentation
,
Peculiar Places
is outstanding,
a model of intellectual courage
. This pathbreaking work will inspire and steer scholarship for decades to come.
John Howard,
King's College London
Peculiar Places
 is
an exceptionally smart, eloquent, and discipline-changing book
, one I'm very excited to have on my bookshelf and to use in the classroom.
David Serlin,
University of California, San Diego